The 111th W&S Thanksgiving Day 10K Run/Walk optional Supersoft Lightweight Hoodie
2020 new. New. NEW! Supersoft Hoodie - 15% off sale!
Was $24.99 now $21.24 - Limited quantity!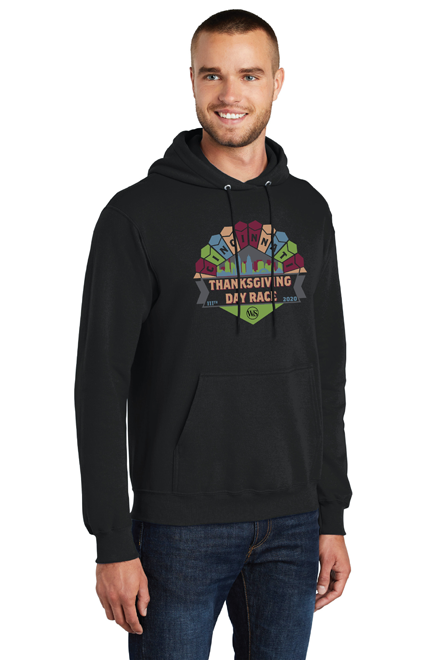 Registration Is Open with optional Supersoft Lightweight Hoodie!
Purchase extra Supersoft Lightweight Hoodie for gifts (or you)!
Why fit in when you were born to stand out, stand up and jump for joy? Our Supersoft Lightweight Hoodie can be added to your registration this year to celebrate the event, and will help you run faster and look outrageously wonderful doing it. They are also thoughtful, heart-warming gifts for friends, colleagues and family if you want to purchase extras for only $21.49. They're perfect for anyone's year-long wardrobe whether we are running to the grocery or running to the finish line!
Available in Women S, M, L, XL and Men S, M, L, XL, XXL
Adult Sizes: sizing chart coming soon