Western & Southern Thanksgiving Day TQL 5K and 10K Run/Walk Facts
The Big Day:
Thursday, November 23, 2023 at TQL Stadium
The 10k and TQL 5k Run/Walk will start together at 9am.
ProAmpac Kids Fun Run (ages 5-10) at 8:30am.
Race Headquarters:
TQL Stadium
The Big Finish at TQL Stadium:
Finish on the field! Once Total Quality Logistics (TQL) got wind that this year's race finish would be at TQL stadium, they immediately jumped on board to sponsor a new, shorter race to make the Thanksgiving Day race more accessible to runners and walkers of all fitness levels. The new TQL 5k will be a little younger than the 10k—by 114 years—but just as fun for more people. You can be at the inaugural year!
View the TQL 5k Course and Elevation
View the 10k Course and Elevation
View the 10k and 5k Course Overlay with the Course Split sponsored by JAG.
The Easy Way to Register:
Right Here
Your TQL 5K and 10K Registration Swag Bag includes:
Running Gloves: Warm hands are happy hands!
Tide PODS: They act as a detergent, stain fighter and clothes brightener, all in one. It's a 3-in-1 laundry solution to all your dirty problems.
Secret Deodorant: Since 1956, Secret has been helping women bring out the best in themselves. 24 hours in a day, and Secret is there for all of them.
PopCorners: Packed with flavor. Filled with fun. And so healthy.
Downey: Soften, freshen, and protect the clothes you love!
Cooling Towel: The more you sweat, the more it cools!
GAIN® Fireworks: In-Wash Scent Booster gives your laundry up to 12 weeks of freshness, from wash until wear. Works with your favorite detergent.
Race Bib: Your beautiful race bib is also your timing tag. Pin it proudly on your chest.
Optional long-sleeve soft T-shirt: Perfect for the race or for a trip to Kroger. Our new tri-blend shirt is the softest race shirt ever. It goes with running shorts and blue jeans – and you will look outrageously wonderful in it. Add it to your registration for only $20.80 during our 20% off sale (originally $26). Limited quantities available.
Finishers' Certificate: You can download this award after you finish the race. It's proof of your greatness.
Few surprises: Who doesn't like a little mystery in the gift bag? Get excited!
Registration Prices for the TQL 5k Walk/Run:
$32.00 registration through Aug 27
$34.00 registration Aug 27 through Oct 8
Registration Prices for the W & S 10k Walk/Run:
$39.00 registration Jul 16 through Aug 27
$41.00 registration Aug 27 through Oct 8
Packet Pick Up at TQL Stadium sponsored by Fleet Feet:
All your stuff will be ready when you come over to our new race headquarters inside TQL Stadium at the First Financial Club. You can also register onsite, purchase additional shirts, pick up other people's packets or shop in the Fleet Feet Expo. What a day!

A special thank you to St. Ursula Academy, Alzheimer's Associations, and Girls on the Run for all the great volunteers.
Monday, November 20, 10am – 6pm
Tuesday, November 21, 10am – 6pm
Wednesday, November 22, 10am – 6pm
Thursday, November 23 - Race Day, 7am to 9am.
Limited supplies. Please note that we may sell out.


Try hard to pick up your packet early to guarantee that your gift bag is full!
All unclaimed packets will be donated to our charities. There will be no mailing this year.
Race Day TQL 5K and 10K Registration:
You can register on race day morning and pick up your race packet from 7am to 9am. Please
note that gift bags will be limited, and race may sell out.
Purchase Additional Limited Edition 2023 Shirts - 20% off sale!
Originally $26.00. Now 20% off: $20.80. Limited quantities available!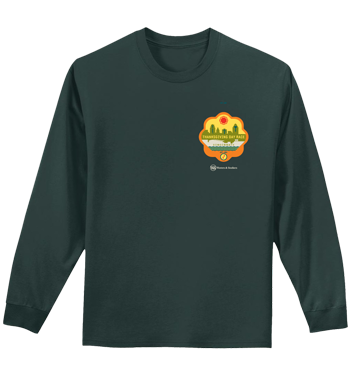 Buy Cool Long Sleeve Shirts
Refund Policy:
No refunds.