Run, Walk, Wow! Seriously, WOW!
Here's a list of the grants that you will help fund!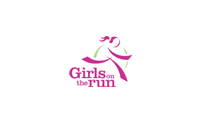 Girls on the Run - Cincinnati:
GOTR provides a structured, non-competitive running program for girls in grades 3-8 that meet regularly during 10-week seasons at dozens of local schools.
Through GOTR, girls learn running techniques and train for our 5K race; they bond with coaches and teammates; and they learn from the curriculum that promotes competence, confidence, connections, character, and caring. They gain a better understanding of who they are, why regular physical activity is invaluable, why teamwork and healthy relationships are integral, and how they can make a difference.

Each year, over 50% of the tri-state girls we serve are unable to afford the cost of programming fees due to financial hardship. To remedy this we secure funding from foundations, corporations, and individuals; these funds are earmarked to cover programming fees for girls in financial need.

To fully cover one girl for one full season, the programming cost is $160. This includes materials and supplies like professionally fitted new running shoes, healthy and nutritious snacks at each session, a 5K T-shirt and medal, and other costs related to program implementation (e.g., coach training and administrative work [like planning and promoting the 5K]). We are so proud to remove financial barriers so that any girl wanting to participate in our program is able to do so.

To learn more, visit gotrcincinnati.org
Keep Cincinnati Beautiful:
Our Arts Program—"Future Blooms"—has painted more than 1,000 Cincinnati buildings over the past ten years and we have thousands more to go! Thirty-nine percent of these buildings have been transformed from a liability to neighborhoods into a source of pride and economic potential, and into a place where children are not afraid to play and mothers are not afraid of their safety.
Doors and windows decorated with Keep Cincinnati artwork no longer represent vandalism, but instead the rays of optimism. Where these murals exist, there has been a 27% reduction in crime and 34% increase in economic development.

We clean, paint, dig, and plant; and most importantly, generate hope and responsibility for our own future. We do not inherit our planet from our parents; we hold it in trust for our children, and our children's children. In a very real sense it takes our loving investment in the forgotten spaces of Cincinnati, and nurtures those spaces block by block, neighbor by neighbor, until it joins with all that makes Cincinnati Beautiful for all residents and all generations.

To learn more, visit keepcincinnatibeautiful.org
Ronald McDonald House - More Rooms, More Love:
Ronald McDonald House is building again—adding 99 suites and a three-story parking garage The new building will have a new commercial kitchen and family kitchens, a craft room, an exercise room and new living space; and, it will be topped with a rooftop terrace that will provide families a place to relax as well as a multipurpose room.
Jennifer Goodin, executive director of the Ronald McDonald House, said last year the organization cared for 2,000 families but it had to turn away more than 1,600 families because it didn't have enough rooms.

"We've known for many years we needed to expand," Goodin told me. "We're so fortunate to have families come to Cincinnati Children's from all over the world for their experts.
Every heart-felt contribution is needed to help build the building—and be part of a wonderful future for Cincinnati and all families. "The true gift is when everyone comes together to be part of something so big, meaningful and life-saving," said Goodin.
Ronald McDonald House suites are available to any patient under age 22 who is receiving in-patient or out-patient treatment at local hospitals and their families. The vast majority are receiving care at neighboring Cincinnati Children's. The suites are typically completely full with anywhere from 20 to 80 families waiting for a room. Last year, the average time on the wait list was 15 days. The average length of stay was 52 days.
In addition to providing a nearby place to sleep for patients and their families, Ronald McDonald House also provides meals, activities for children and families, and laundry facilities. Goodin said what makes Ronald McDonald House special is not just the space to get a good night's sleep but to interact with other families that are going through the same thing.

To learn more, visit rmhcincinnati.org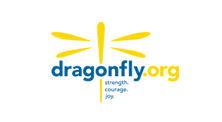 Dragonfly Foundation:
Dragonfly created its "I Am Still Me" campaign and program with support from Cincinnati Children's Hospital Medical Center to help pediatric cancer patients before, during, and after hair loss due to chemotherapy treatments. It's important to remember that after diagnosis, pediatric cancer patients are still glorious!
The program is also meant to build a compassionate community of support for patients, siblings/offspring, and parents/spouses/caregivers as they go from diagnosis through treatment and long-term survivorship.

You may remember The Dragonfly Foundation from when Reds broadcasting legend Marty Brennaman shaved his head on the field of Great American Ball Park. He and several Dragonflies on the field with him that day were each wearing Dragonfly's "I Am Still Me" t-shirt.

To learn more, visit Dragonfly.org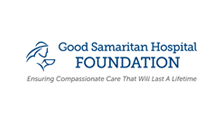 Good Samaritan Hospital Neonatal Intensive Care Unit (NICU) Journey Bead Program:
The NICU at Good Samaritan has been saving the lives of the tiniest babies for 50 years. They are tiny and fragile, yet courageous and brave, and one of the most amazing stories anyone can be part of. But if you're a parent, the NICU journey can be very overwhelming and profoundly emotional.
The NICU Journey Bead Program is a family support based program that serves as a connection between parents, their baby, and their healthcare team. "With all the uncertainty a NICU stay brings, it is difficult to actual take time to celebrate," said Jeanette Altenau from TriHealth. "But it's important to acknowledge the journey, the emotions, the accomplishments, the milestones, and celebrate them all."

The Journey Bead Program uses special custom hand-made glass beads as a tangible way for parents to record and remember their baby's story. Each handcrafted bead tells a personal story of strength, courage, hope, and healing. This program offers encouragement and inspiration while celebrating and documenting each new step. It's a way to recognize the emotions, remember the milestones, and reflect upon the trials and triumphs that make up a NICU journey.

To learn more, visit trihealth.com
UC Barrett Cancer Center - Support Bid for NCI Designation:
"Achieving NCI designation ultimately means we can save more lives," said William Barrett, MD, director of the UC Cancer Institute. "Contributions are vital to our success in seeking NCI designation. It's going to take all of us coming together to achieve this distinction and the research funding and economic growth it delivers."
NCI designation also is contingent on an institute's ability to attract top talent in the areas of basic research, translational research and clinical care. The contributions will help recruit numerous researchers and clinicians to support the diagnosis and treatment of solid tumor and blood cell cancers. Researchers will be experts in drug discovery and small molecule clinical development, gene and cellular therapies, cancer etiology, risk prevention and assessment, cancer disparities and health equity.
Currently, 69 centers in the United States have NCI designation. These centers receive about 70 percent of available federal funding and attract the best and brightest researchers. Last year, a $100 million fundraising campaign was announced to help achieve NCI status within five years.

Ohio ranks seventh in the nation for the number of newly diagnosed cancer patients. About 65,000 Ohioans, or enough people to fill Paul Brown Stadium, will be diagnosed with cancer this year. The Journal of Clinical Oncology predicts a 45 percent increase in cancer incidence by 2030 – translating to more than 90,000 Ohioans diagnosed with cancer.

To learn more, visit cancer.uc.edu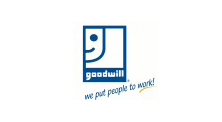 Goodwill Coat Drive:
For eight years, runners and walkers have brought thousands of coats, gloves and hats to the starting line, which has made Cincinnati's hometown race the site of the largest coat drive in the country. Runners and walkers give an average of 5,000 pounds of donated coats and other cold weather gear each year.
"Our community is so inherently generous," says Crystal Faulkner, a partner at MCM, the sponsor of the Goodwill coat drive. "The coat drive is another wonderful way that we celebrate the giving season together."

This year, the Goodwill Donation Station will be at Paul Brown Stadium. Goodwill volunteers will be on hand to accept your donations, which will help area youth, seniors, veterans and people with disabilities. The money will be used to clean and repair the items.
There's no place like the starting line!

To learn more, visit cincinnatigoodwill.org